This morning we had a bit of a wake up call…
We arose to heavy winds gusting to 25-30 knots and pouring rain.  There were 5-6 foot waves out on the lake – we sure wouldn't want to be out there.  The waves were surging through the small channel into the marina and all of the boats were swaying back and fourth…creaking and groaning.
We were reminded that it is mid-September…soon to be October.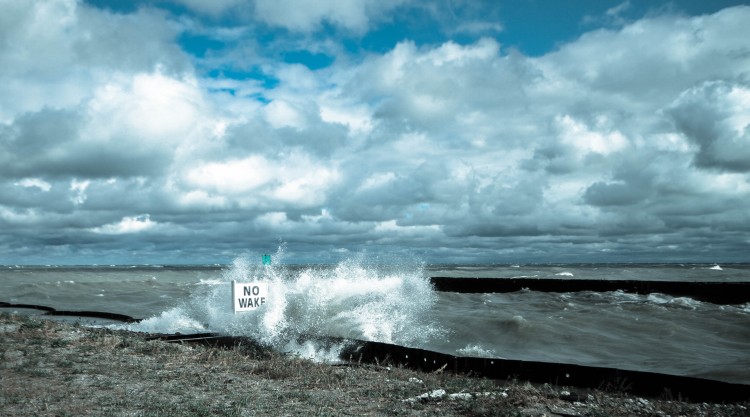 Caitie and I are starting to get antsy.  We're hauling the boat on Monday to put on new antifouling paint (on the bottom of the hull to prevent marine growth), and we're going to have a friend from the club help install our new alternator.  Hopefully I can finish up the mast cradle this weekend.
We've got to get moving.