Painting starts with a power wash!  That was the easy part…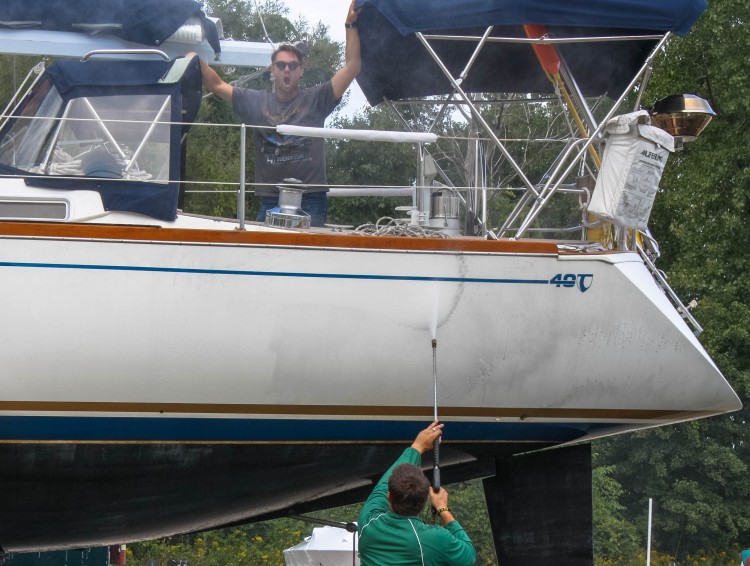 Once the boat was out of the water, it was time for sanding (don't worry, I -Caitie- health and safety-officer'd us into wearing appropriate respirators and safety gear), and a brief wipe down with thinner to prep for painting.  Finally, taping the water line, wrapping the prop and all of the other necessary precautions.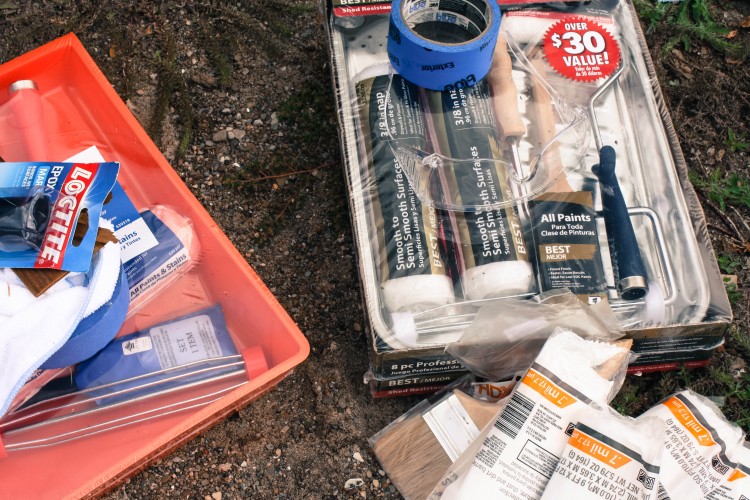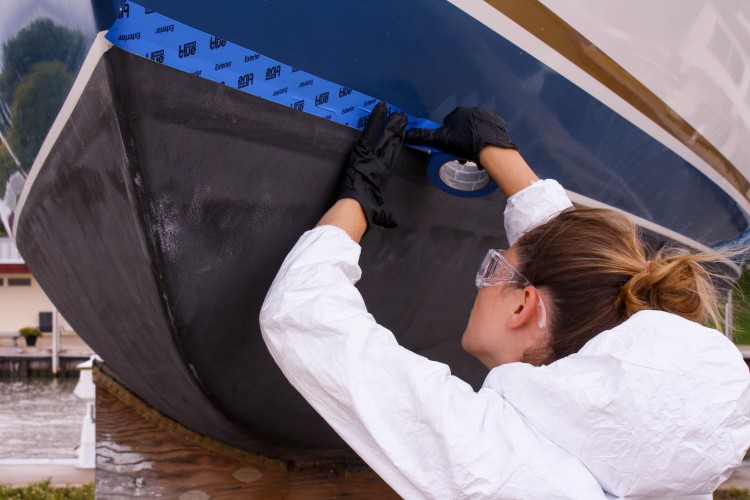 Traditional anti-fouling paints are pretty toxic (that's the whole idea…to prevent life from growing on the boat), and since we were going to do this ourselves, we chose a slightly more environmentally friendly version called Pettit Hydrocoat Eco, a "water-based, copper-free, self-polishing ablative antifouling paint".  This is their top-of-the line new paint which will hopefully keep us growth-free for at least a year or two in the tropics.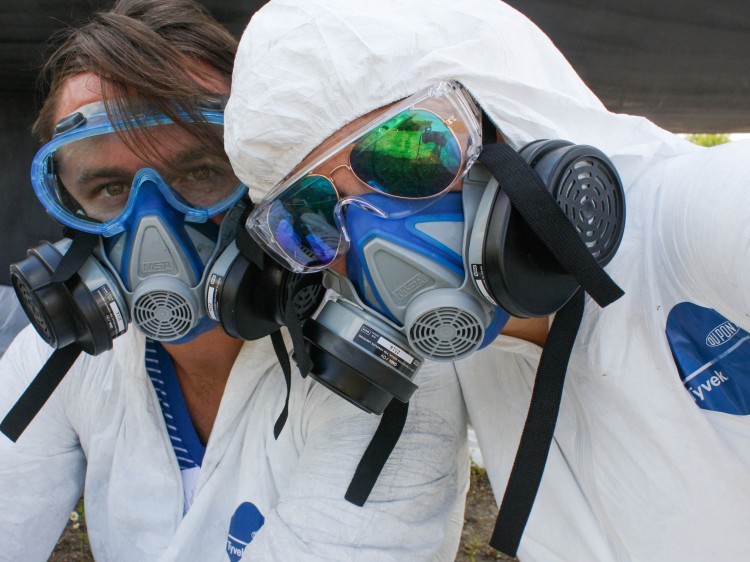 We estimated that we would need about two gallons (~7.6L) to do our two coats, and at almost $250 per gallon, this paint quickly became known as Black Gold (to us).  Unfortunately it is also extremely viscous (Yes, we thinned it as per the instructions. Still.) and has thus generously provided a neck/shoulder/arm/back/full body workout neither of us knew we were missing out on, through a strenuous two-day painting process.
<Note: There are no pictures of the actual painting, because we were BUSY!  Dayummmmm>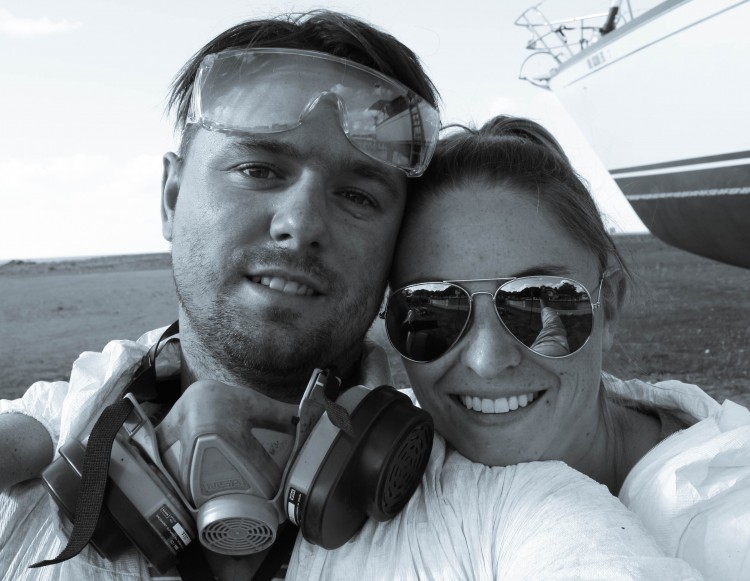 Let me just say, for the record, that this was the least fun boat project we've done to date, if only because it was more physically taxing than anything else we've tackled.  But hey, could be worse – we could be at real jobs, right?  (EDIT – I'm sure there will be worse boat projects.  This wasn't actually that bad.)
Two coats over two days, and we're tired!!   Frankly, we're a little tipsy too…Celebration beers! haha