So we rocked the locks.  Awesome.   Done and dusted.
The most amazing part was that the weather held out for us the WHOLE time as we went through the canal.  Those photos of tank tops, sunscreen, and bandanas?  Yeah they were real, but don't worry we're rocking the warm gear now…
When we were finally spit out into the Hudson, we decided that we'd earned a chill day.  After a week of averaging over 50 miles a day, we were actually pretty tired…WATERFORD was the spot.  There was rain in the forecast, so we cranked up the iPads for an afternoon of decompressing….ahhhhhh
The highlight of the stop (and the only thing I shot photos of) was the gorgeous 1939 John Alden designed 63-foot wooden schooner that was docked next to us.  We instantly made friends with Doug, Ron, Bill, and Larry and were graciously hosted by (Captain) Ron for dinner aboard on Saturday night.  This boat is amazing – has been completely restored from the ground up over the past two years.  Check out their Facebook page or this story for photos and info on this massive project.
Much thanks to Ron, Doug, and the crew!  I hope to see them (and the boat with the masts up) down south sometime soon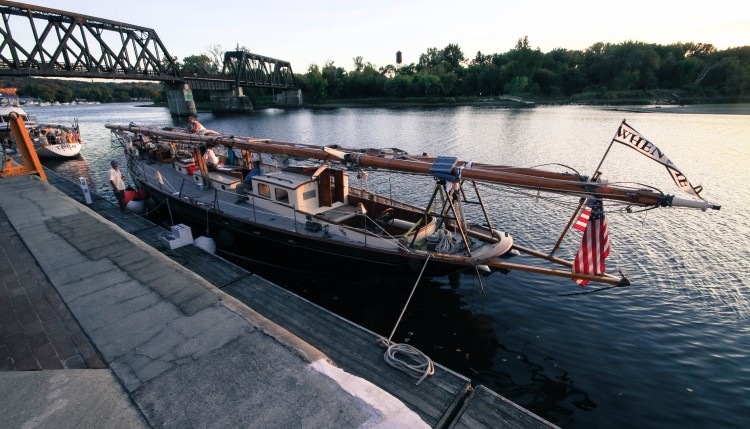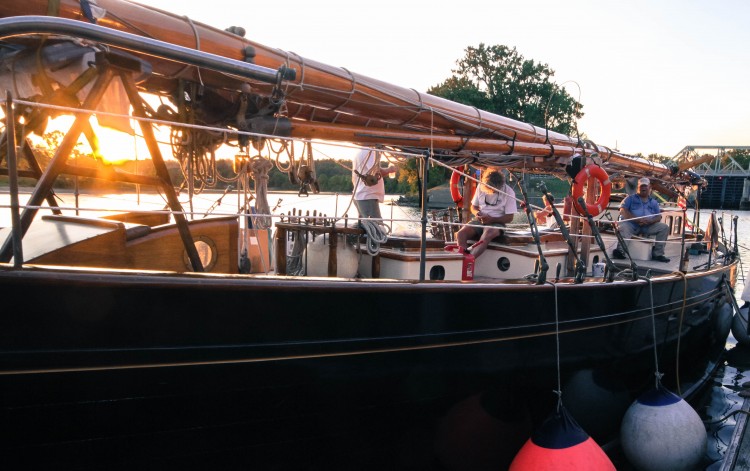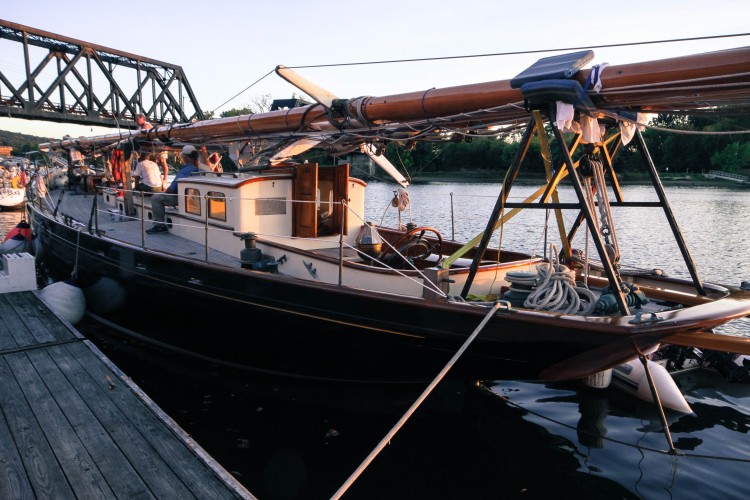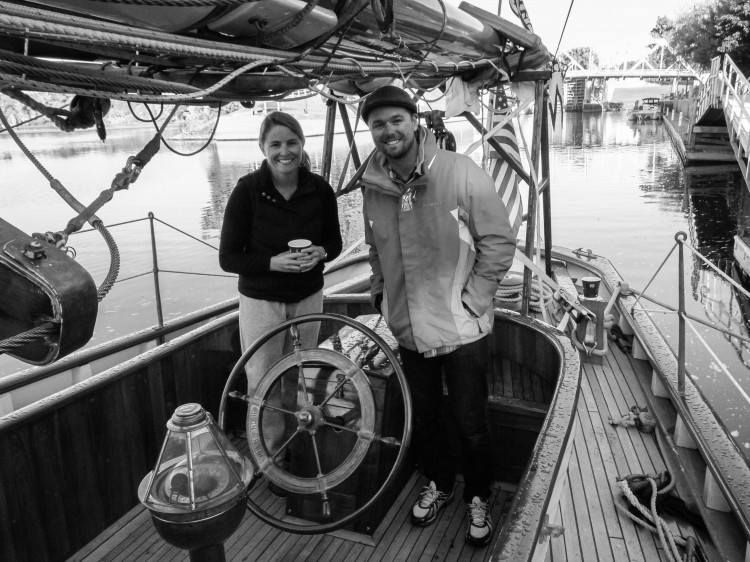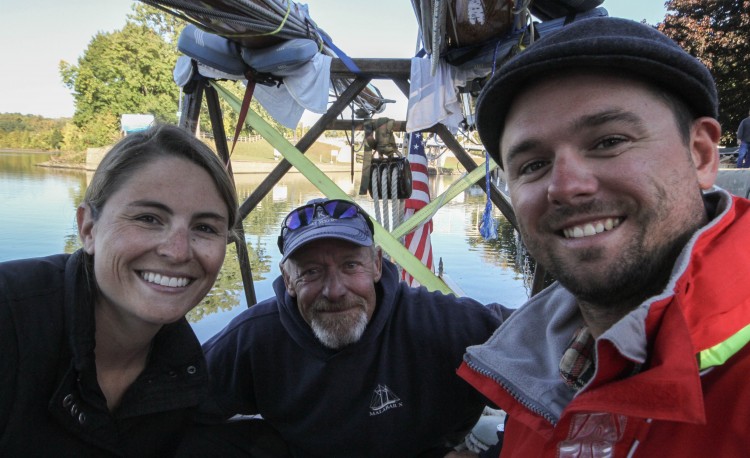 TOMORROW IS RE-STEP DAY for the mast.  I'm not nervous.  No really!  I'm not.