We're a little overdue for a post, so here goes!
Where did we leave off….Poughkeepsie @ Mariners on the Hudson (Wednesday last week)?  Yeah that's about right…What can I say?  It was nice to have a place to tie the boat, but resulted in the worst nights sleep due to the current/waves/exposed nature of the place.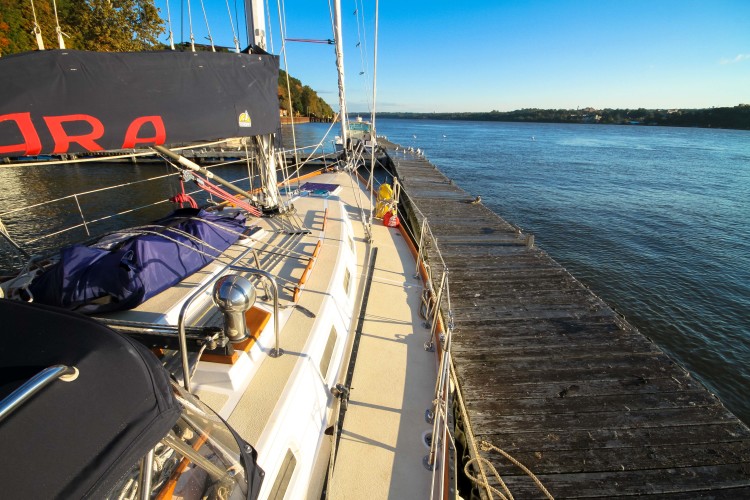 Also, it was quite literally the shittiest dock we've ever had the pleasure of stepping onto (tip of the cap to the seagulls & geese that call this dock home – nice work guys)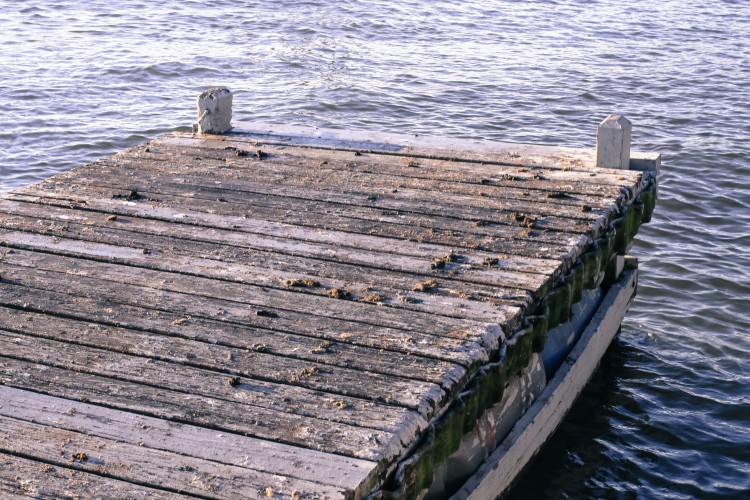 From there we went to Haverstraw Bay, and after navigating the tricky entrance, we had two of the nicest days at anchor.  The weather was great, the anchor held well, and it was nice to have some solitude for a change.  I managed to sneak ashore and grab a replacement zinc for the heat exchanger (thank god – see photo below comparing new & old), and we caught an amazing sunrise on the morning we departed.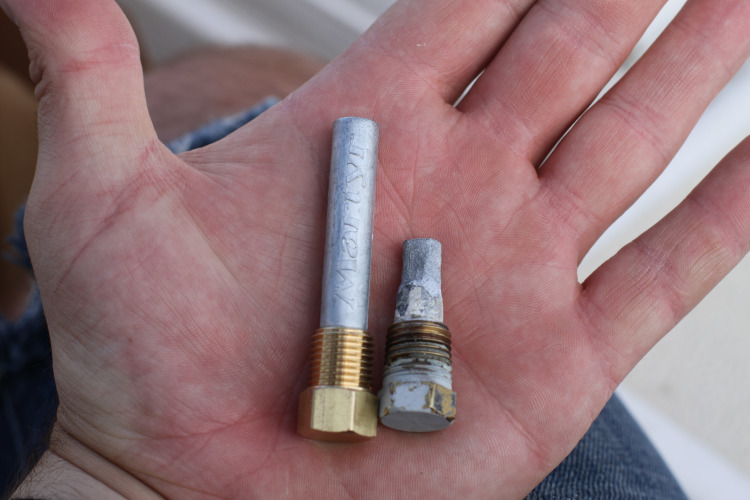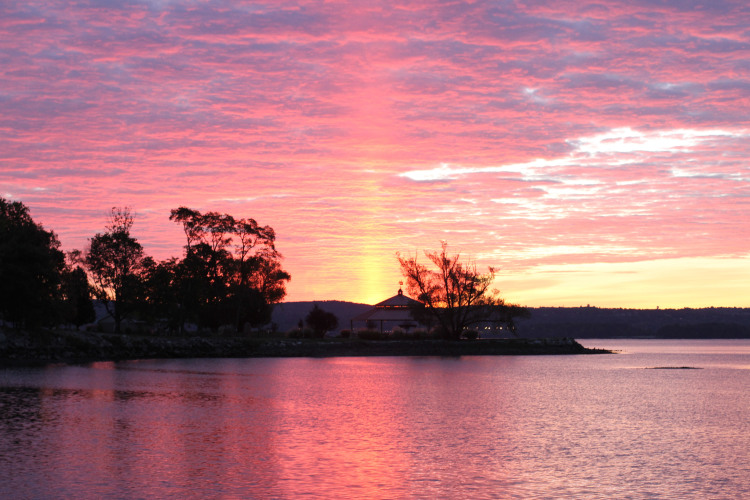 We then headed over to Half Moon Bay Marina, where we kept the boat for the weekend while we dashed into the city!!!  Although we were keen to get lots of photos in the big apple, we only got two at the train station on the way in.  We got ZERO photos in the city itself…and frankly weren't too bummed about that.  We were pre-occupied with soaking up the awesomeness.
We had an amazing time even though it was just a couple of days blasting around Manhattan and Brooklyn.  It's always so fun going to NYC – there's always something new to discover.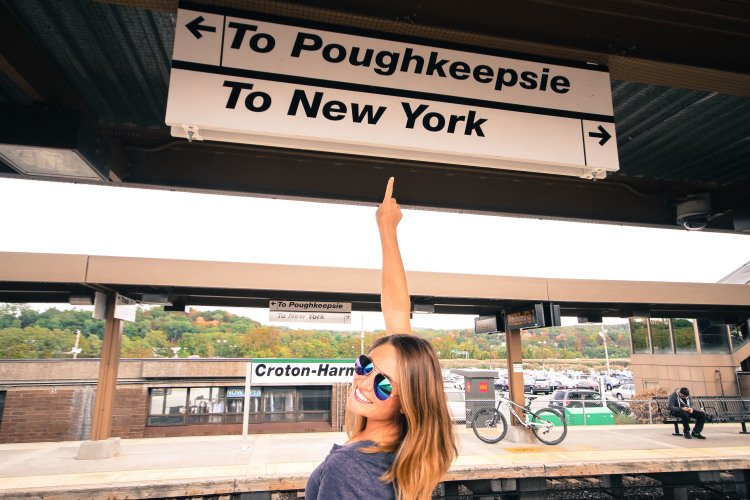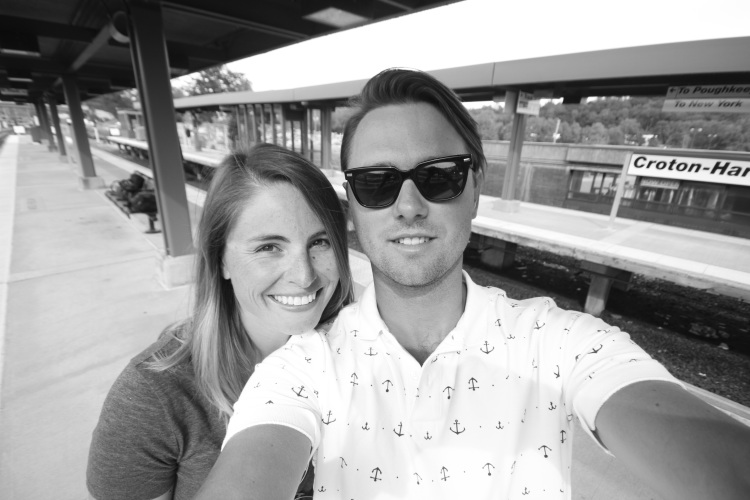 After the weekend, we came back to a boat that wouldn't start.  At all.  We'd been having problems with our starter solenoid, and it seems like it had finally died for good.  Steve (marina manager/nicest guy ever) ripped us across the river in his jetboat to buy a replacement from the marine store across the way, and $40 later I'd picked up a new/better version of the solenoid (see below – the new one is heavy duty/steel, the old one is plastic).  After the installation, Tara turned over instantly, and put a big smile on my face.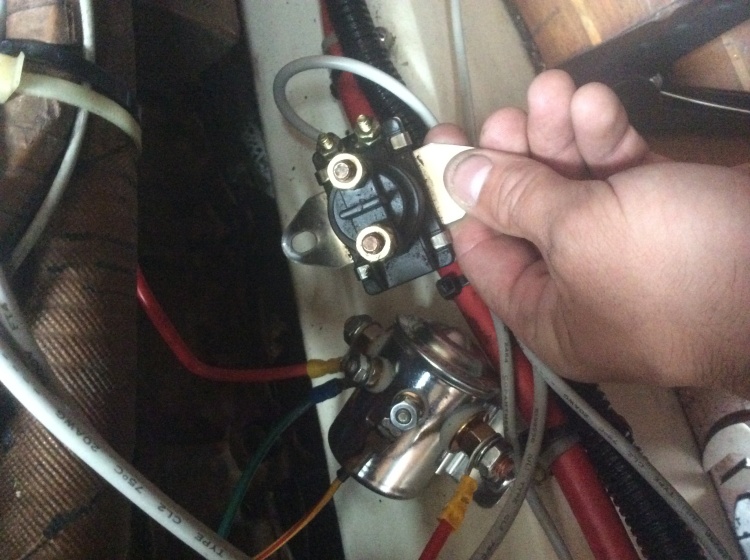 Oh yeah one more thing…we got engaged this weekend!  Happy (Canadian) Thanksgiving!