We are halfway down the Chesapeake Bay, and it feels GREAT!  We had an awesome two days in Rock Hall, MD, where we stayed at a lovely marina for a day of treat-yo-self showers and shore power, as well as a couple of extremely successful marine store visits.
We have a CNG (Compressed Natural Gas) stove on Tara, which is great as it is often seen as safer than propane for marine stoves, however it is nearly impossible to find places to exchange your empty tank.  We had run out of gas at the end of the Erie Canal, and had thus been relegated to outdoor cockpit cooking with a propane Coleman for the past few weeks.  This wasn't so bad… except that we couldn't cook underway, and it was getting friggin cold making morning coffees outside.
Luckily for us, we found a great marina store that stocked CNG tanks, so we are beyond happy to be cooking indoors again (this morning's breakfast burritos and coffee never tasted so good).
We used our dock time well, addressing a bunch of our laundry list of small boat projects, including fixing a small leak in our inflatable dinghy (it was missing a crucial O-ring) and replacing a moldy water filter for our galley.  Small wins, but they feel great.
Our first long sail day down the Chesapeake was super calm, and we even broke out the autopilot for the first time since Lake Erie, freeing us up a little bit to enjoy the flocks of brown pelicans dive bombing for fish around us.
Now we are in Solomons, MD, a boating destination on the Chesapeake Bay, and rightfully so.  It's a beautiful area, and there are more sailboats here than we have seen in one spot…ever.  We're anchored up Back Creek, and are loving exploring town while we wait out some more unfavourable weather.
Today's activities included a local maritime museum/aquarium, where we learned about some Chesapeake boating history and also, the Megalodon.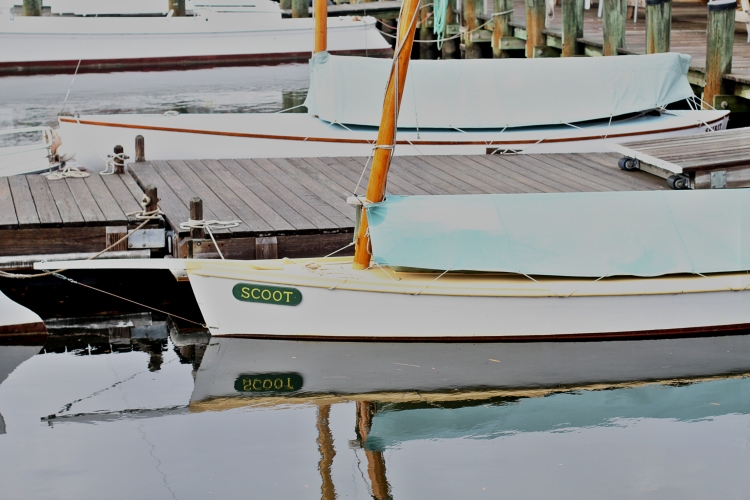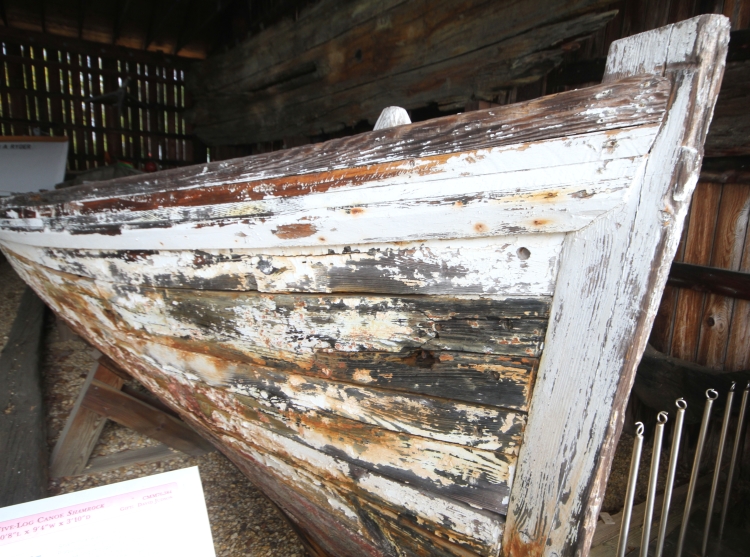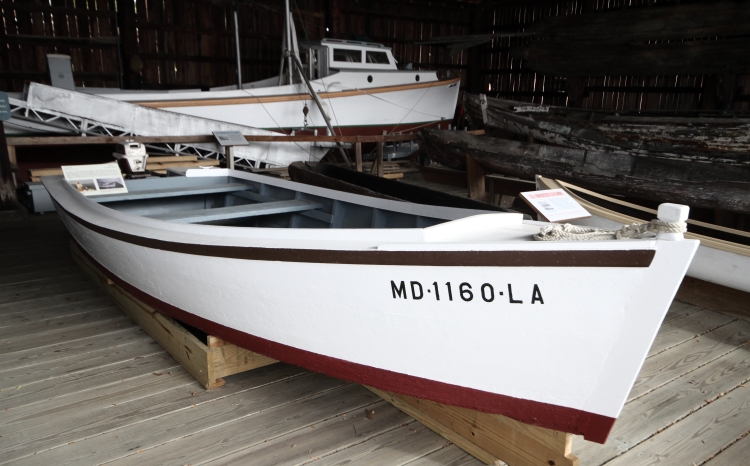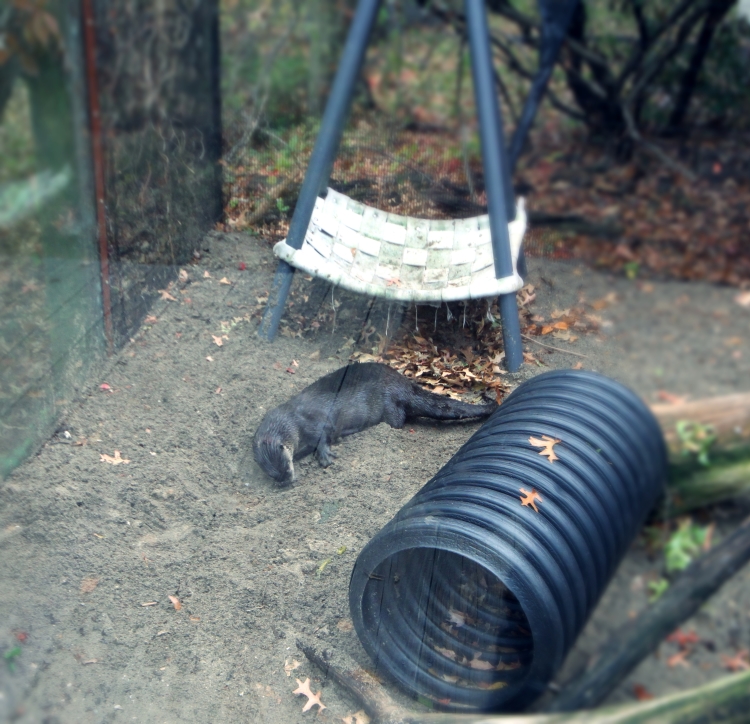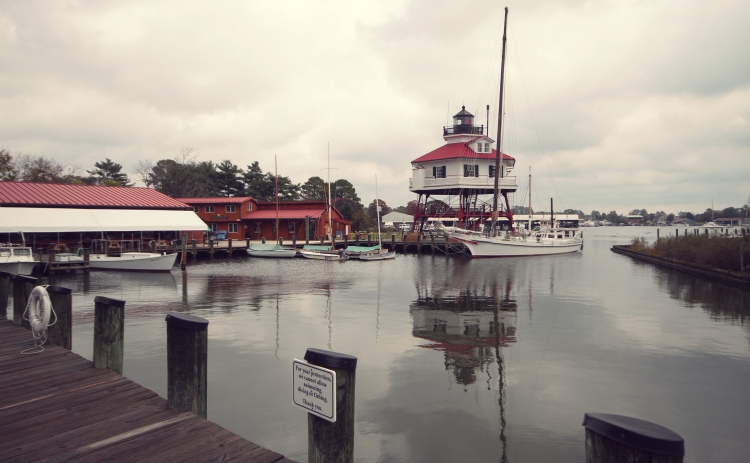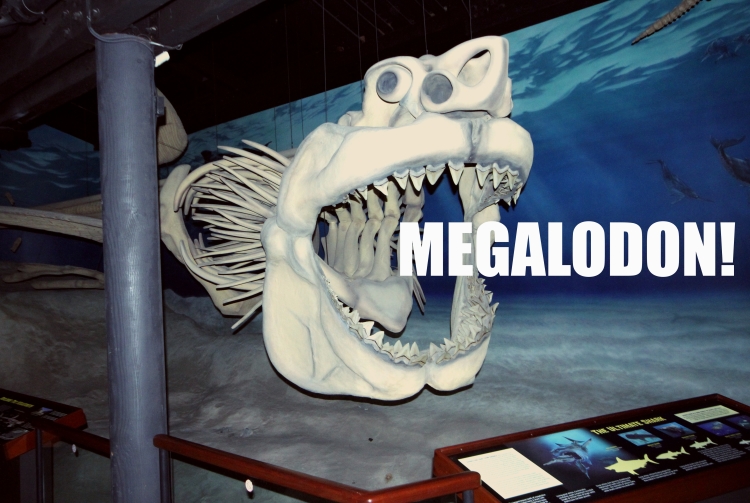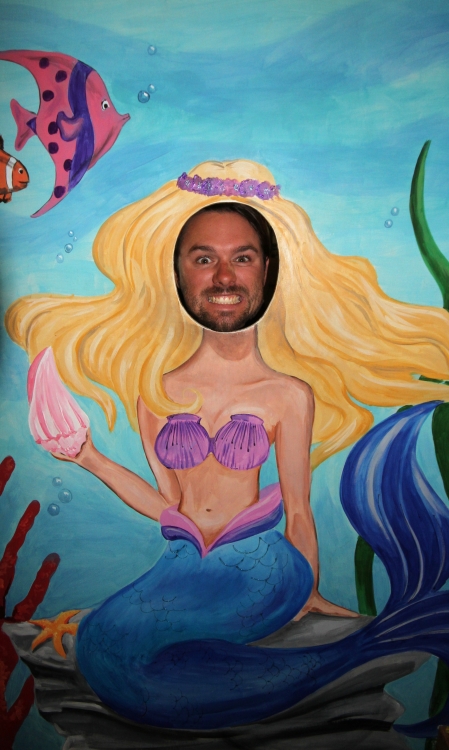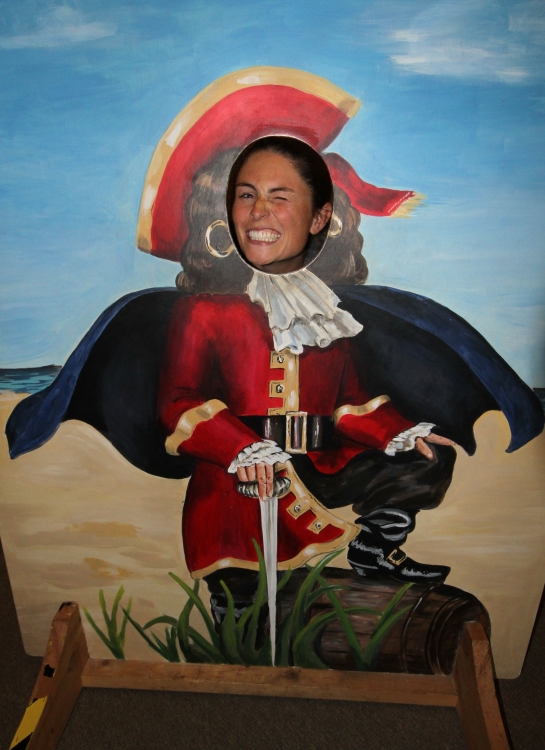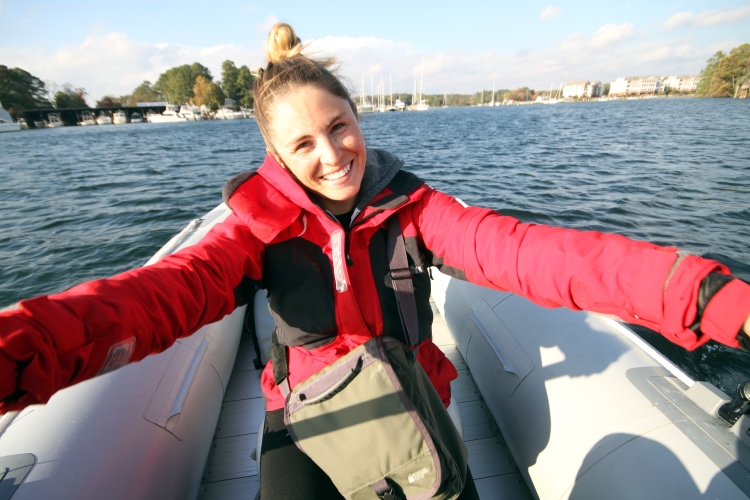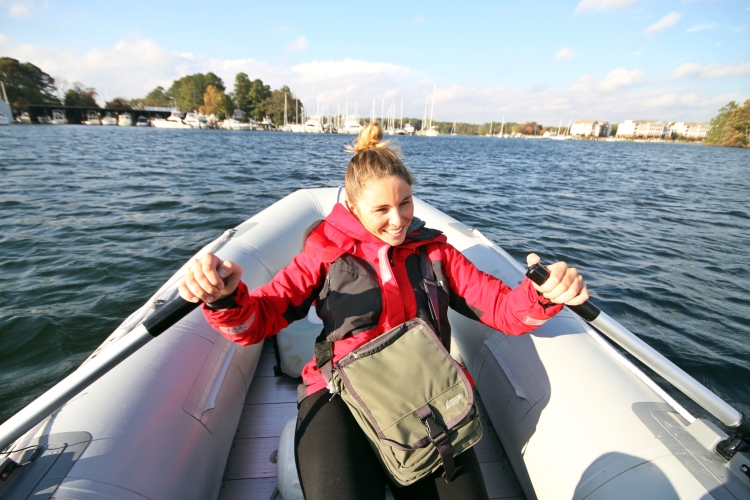 I do all the rowing around here*  (*JK – we're equal opportunity rowers)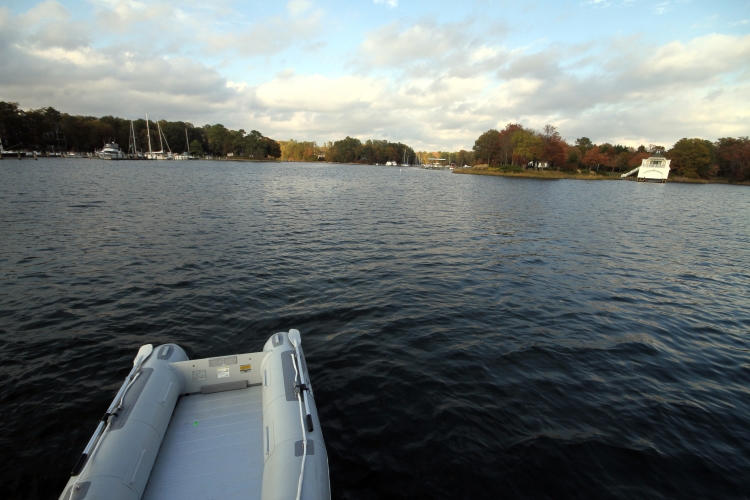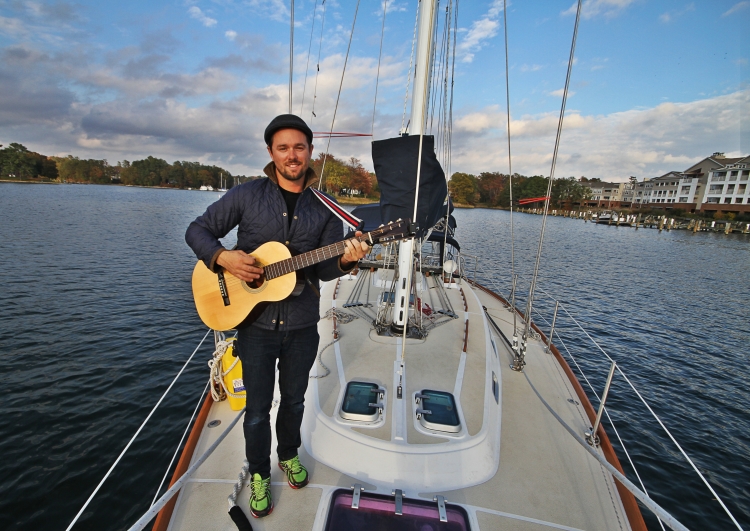 On a humorous note, despite the plethora of books, electronic devices, charts, etc. we have on this boat, we are really enjoying using vintage car-travel maps for big picture planning and visualization.  We were gifted some by Jim E. back in Mentor, OH, and then jumped on the opportunity to pick up some more at a cool thrift store in Brooklyn, NY.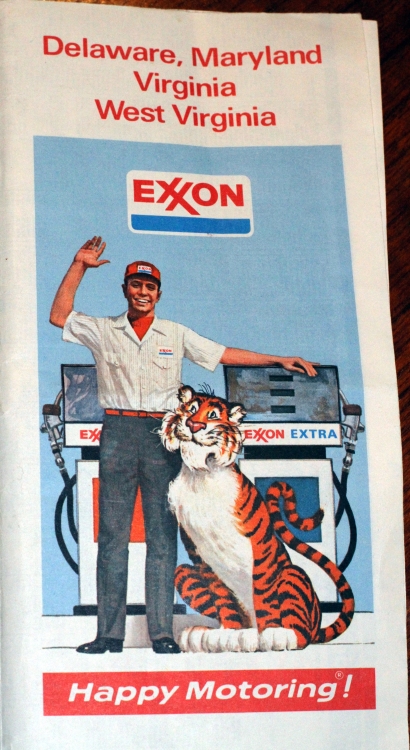 Since the wind has been so light, and often in the wrong direction so far for us in the Chesapeake, happy motoring is actually pretty relevant