We are within striking distance of Charleston!  (oh yeah, PS we made it to South Carolina two days ago).  The weather is shite, and so we spent today sitting on the hook as it poured and poured rain all day.  We made a conscious effort not to get too waterlogged at the expense of our sanity – honestly we really wanted to make it to Charleston today, but it just wasn't in the cards.
We used the weather as an excuse to try to get our "non-functioning" natural gas oven working.  Through a stroke of genius (and a pair of vice-grips), Mark managed to get the pilot light on, and started the oven after less than 10 minutes of battle – why didn't we try this two weeks ago?!?!
We whipped together some cornbread muffins in the afternoon.  It was the PERFECT excuse to use the jalapeno/tabasco/habanero peppers we picked from the planters at Masonboro Yacht club a few days prior (thanks David and Kevin!).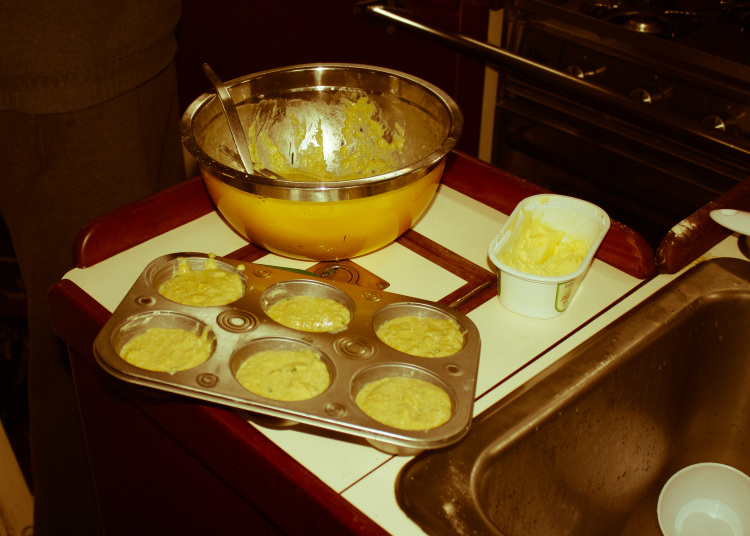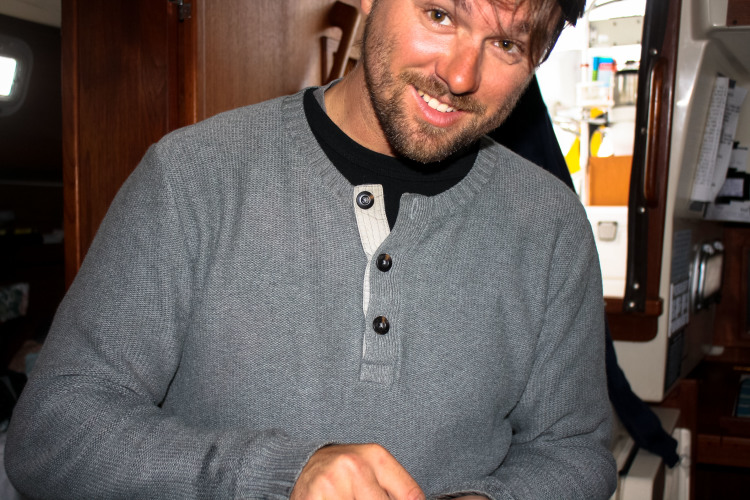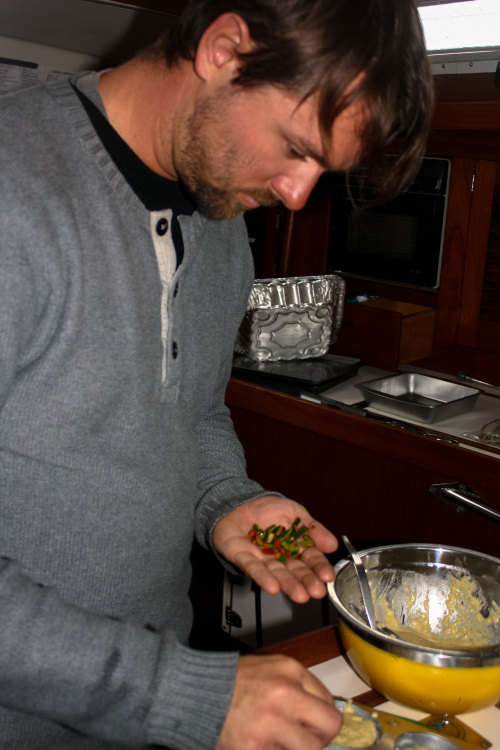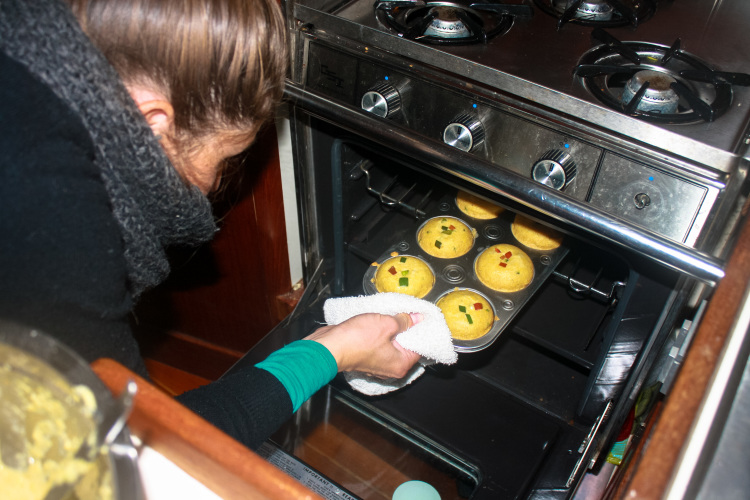 If the weather forecast pans out, CHARLESTON, we'll see YOU tomorrow.