WE MADE IT TO CHARLESTON!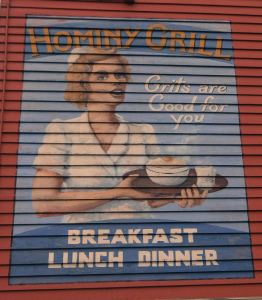 After waiting out one day of torrential rain in an anchorage near the Isle of Palms, we decided to brave the fog and head into town (also, our meal morale was plummeting quickly with our empty pantry).  We headed out around 7am and were unsure if we would be able to make it through the lift bridges, potentially busy harbor and shallow areas* with such low visibility, but luckily for us it cleared just enough to help us through.
*we waited for the full 6ft high tide to transit this stretch of the ICW, and still only had a few feet of water under the keel at spots.  We're getting so used to this shallow water business that a 12 foot depth is now considered "big water" for us.
We didn't get any shots of the Charleston Harbor, but it looked something like this:
(ok not quite that bad, but definitely not much better)
After a challenging high-current docking (Mark is killin' it lately with the tricky docking scenarios), we celebrated finally making it to CHARLESTON – culinary capitol of the south, and our temporary boat home for the American Thanksgiving week.  We borrowed our beautiful marina's courtesy car and checked out the downtown strip on King St (which we LOVED), complete with a proper Southern meal of Chicken Biscuit, Ribs, Collared Greens, Hush Puppies, and other fried delicious things.
And it was WARM!  Since I knew it was going to rain, I wore my foulie jacket, which led to many stares, since everyone else was dressed like a casual fall day in the South.  Which means a light layer over your tshirt?!  Let's hope this may be the end of the Arctic Explorer phase of our blog photos…
Now we're excited to spend some time with Mark's family in South Carolina, eat lots of Thanksgiving food, use modern plumbing exclusively, and catch up on all of the internet (and friends/fam) we've been missing lately.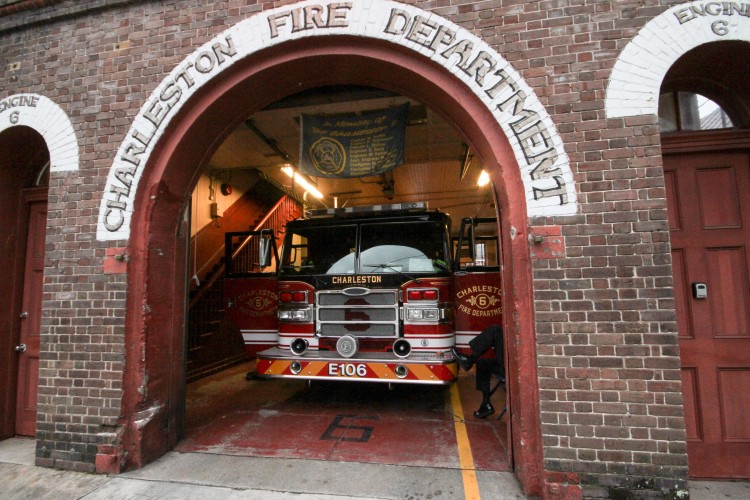 PS the following two pics are not from Charleston at all, but we had to get at least one dolphin shot in, and I had been pretty crabby lately due to the weather, so it felt appropriate.