Don't worry – Bahamas photos aplenty are coming your way soon!
But in the mean time, before we totally let the turquoise waters wash away our memories of the past couple of months, here are a few highlights and lowlights of our trip from Norfolk, Virginia to Miami, Florida.
Most deceiving waterway name:  Dismal Swamp Canal, Virginia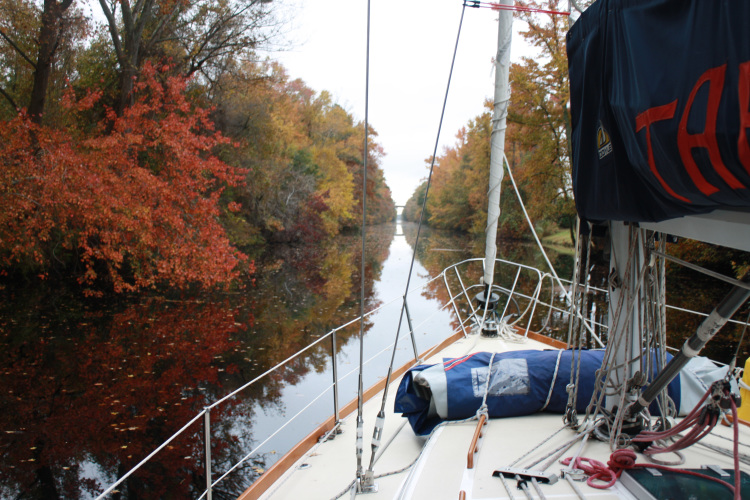 This short stretch right after Norfolk was some of the most picturesque waterway we saw the whole way down.  It captured the feeling of autumn more than the Hudson and Erie Canal combined.
Least serene anchorage: Mile Hammock Bay, North Carolina
100% humidity, tornardo warnings in the SE, rainbows amongt torrential downpours, army helicopters and black ops officers doing dinghy drills on the "don't even think about going to land" restricted zone, and the circus show of too many snowbirds learning to set anchors with strong wind in bad holding.
Best site for sore eyes (/cold bones):  Saint John's Yacht Harbor, South Carolina
After a long and cold stretch through North Carolina, the spectacular shower facilities at St John's, coupled with the timing of a Thanksgiving break with family, warmed us up both physically and in spirits, which were low and needing some warmth.
Best reason to slog through the marshes of Georgia: Cumberland Island, GA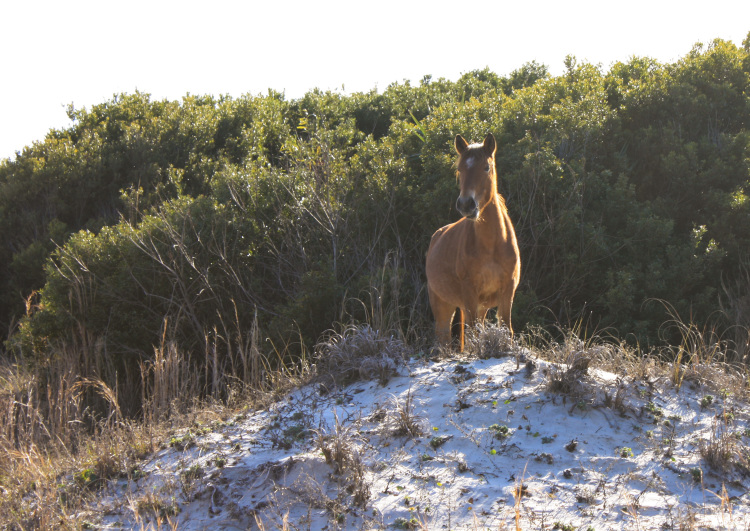 Easily one of our most cherished memories is this nature preserve and all round magical place.  We hope it will stay undeveloped and preserved for future generations.
Best place to learn the art of keeping a sailboat in one place without an anchor: Southern Florida 
Paraphrasing a sailing quote, anybody can make a boat move, but it takes some skill to keep one in the same spot.  Try doing that with a couple knots of current pushing you towards a bascule bridge that doesn't open for 15 minutes, coupled with the hoards of motor boats and jet skis that blast by you, and then do it every few miles for a couple of days.  OR sail outside and skip it!
Best reward for making the 1095 mile trek: Key Biscayne
Although we were obviously keen to go to the Bahamas, I'll admit it:  it was really nice in Key Biscayne (just south of Miami).  It was hot.  The water was beautiful and turquoise.  We had a great anchor spot in well-protected No Name Harbour, and the town of Key Biscayne has all the upscale amenities you could want, plus hilarious golf carts driving on roads beside luxury vehicles.